Jacksonville Property Management
Call us today at 904-565-9040 or enter your address below.
Find out what your home could rent for!

Eviction Protection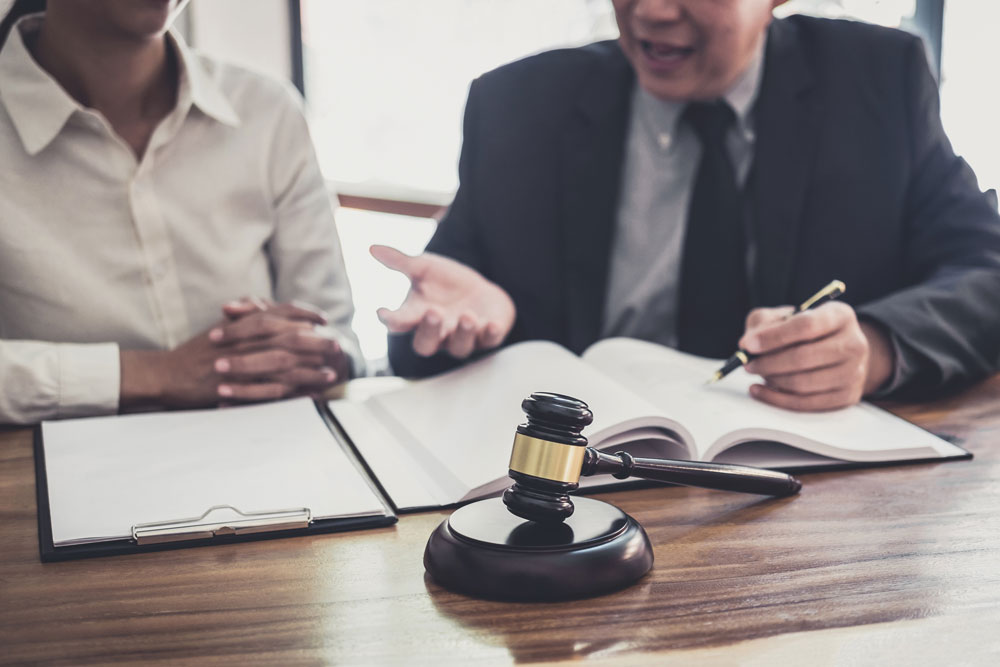 We understand that evicting a tenant can be a stressful situation, but with our eviction protection plan, we'll handle the process for you and ensure that your property is re-rented promptly.
Although we conduct a thorough screening process including credit score, national criminal background check, income and employment verification, and rental history to minimize the risk of eviction, it is still possible for evictions to occur.
We offer Eviction Management services including
Sign and serve in the property owner's name all notices required to initiate and pursue the eviction process
Commence and prosecute actions to evict tenants
Recover possession of the property in the owner's name
Recover rents and other amounts due
Get started with your FREE RENTAL PRICE ANALYSIS by completing the form !
Click Here toSchedule a Call
Nest Finders - Dedicated to Innovative and Transparent Property Management
What sets us apart from other Jacksonville Property Managers
Stellar Communication

We pride ourselves on our exceptional communication with both owners and residents, setting us apart from others in the property management industry. We understand that effective communication is the cornerstone of building strong and lasting relationships. Our dedicated team of professionals ensures that owners are regularly updated on property performance, financial matters, and any necessary maintenance or repairs. Additionally, we prioritize open lines of communication with residents, promptly addressing their concerns and providing them with the highest level of customer service, reducing owner vacancy, ensuring the property is maintained.

Hyper Local

We are not just another company operating on a nationwide scale; we are hyper-local. Our unparalleled understanding of the local market dynamics, neighborhood trends, and community needs sets us apart. We do not merely manage properties—we are deeply rooted in the neighborhoods where we operate. Our close-knit relationships with local businesses, vendors, and neighborhood residents provide us with unique insights and advantages that we channel into our property management services, ensuring our clients' investments grow and prosper.

Value Driven and Empathetic

We prioritize the well-being and satisfaction of both our tenants and property owners. Our team is committed to delivering exceptional service with a human touch, understanding the unique needs and aspirations of our clients. With a deep sense of empathy, we actively listen to our residents' concerns and proactively address their needs, striving to create a warm and welcoming environment they can call home. We also work closely with our property owners, recognizing their investment goals and providing tailored solutions to optimize their property's value, while controlling expenses. Guided by our core values, we aim to foster a community where everyone feels heard, valued, and supported.

Consistently Innovative in the Industry

We are committed to improving our services and providing the best experience for our customers. We constantly explore new technologies and opportunities to ensure we stay at the forefront of the market and provide fresh perspectives to our clients.

Convenient and Flexible Pricing

We offer a number of different pricing packages so that you can get the level of support YOU need for your property management, from basic tenant placement, to full management with extra coverage and protection. For owners with multiple properties, a custom package is also possible.
Dedicated Areas of Expertise

Many companies are a 1-2 person do it all model. Not Nest Finders. We have the following:

Dedicated Point of Contact - Your Property Manager and their assistant are your one main source of information and questions..

Dedicated Leasing team - No amount of marketing does any good, if the leasing line is not answered, or email/online lead questions are not answered quickly. We solve this by having a dedicated in house leasing team that are exclusively focused on showing your home, answering questions. Did you know that many companies do not even show anymore? Customers want the convenience of viewing on their schedule, while we support this we also enhance it with this dedicated "boots on the ground" local team

Dedicated Accounting team - to keep your invoices, income expenses, and books straight while being reconciled daily

Dedicated in House Condition Inspectors - Our team has 2 in house local inspectors for move-in, move out and periodic inspections. This allows us the flexibility to move quickly in case of violations or other issues

Highly Effective Marketing

Our marketing approach goes well beyond our advertising on our website and "for rent" signs. We have a multipronged approach to marketing and we pay to advertise, as a premier partner on many sites, as well as offering aggressive referral fees from licensed agents.. Nest Finders has also built strategic relationships with local major employers, and local referral sources. Combined with our professional photos, 3D NestView matterport tours (49% more engagement), dedicated leasing and our marketing strategy we know we stand out in marketing your home.

Focused on Property Management

We firmly believe that our unwavering commitment and dedicated focus set us apart from other companies operating in the property management and real estate industry. While many organizations handle both real estate and property management, our singular emphasis is crystal clear—we are fully devoted to property management, which is our genuine passion. This exclusive dedication allows us to cultivate an unmatched level of expertise. By concentrating solely on property management, we consistently adapt, learn, and enhance our knowledge in this field, constantly evolving our services to stay abreast of the constantly changing landscape of property investment.

Honest Rates with No Hidden Fees!

We offer transparent and straightforward pricing with no hidden fees or penalties for cancellation. Unlike other property management companies that upcharge up to 20% with countless hidden fees, our fees are simple and easy to estimate. We don't believe in upcharges and want to save you money by passing on savings from our great vendor relations. Be wary of discount companies that may have small hidden charges that can add up quickly.

Industry Experience For Over 2 Decades

Don't entrust your home to amateurs when it comes to renting it out. Our experienced real estate professionals in Jacksonville and St. Augustine work closely with you to understand your unique needs and deliver solutions through premium customer service. We have a proven track record of success for over a decade, providing property management with integrity and transparency for our homeowners, landlords, and tenants.
We Deliver High Level Property Management! Take Confidence in Our Guarantees: